Have you ever thought about what Queen's music would sound like performed by an orchestra in a historical landmark? Wonder no more for this June 16 the world-famous concert series Candlelight is paying homage to the iconic British band at the Adelaide Town Hall.
Conducted by Graeme Press, the distinguished Adelaide Concert Orchestra will be performing classical renditions of some of Queen's greatest bangers like "Another One Bites The Dust" and "Killer Queen". "Galileo, Figaro – magnifico!"
Adelaide Concert Orchestra supports Australian and international artists and has played in some of the city's most phenomenal venues, from Her Majesty's Theatre to Thebarton Theatre, always delivering sublime performances.
Leading the orchestra will be the world renowned conductor Graeme Press. Aside from his role as Network 7's Music Director for Carols In The Domain, Graeme Press is held in high-regard as composer, arranger and clinician around the world. For Candlelight, he has already presented the works of iconic Studio Ghibli composer, Joe Hisaishi. But on Friday 16 June, the auditorium of Adelaide Town Hall will be lit up by hundreds of candles, creating a perfect fit for Queen's theatrical style.
The Iconic Auditorium of Adelaide Town Hall
Built in 1866, Adelaide Town Hall has been a crucial part of the city of Adelaide's history.  From hosting The Beatles on the balcony above a crowd of highly enthusiastic Beatlemaniacs in 1964 to welcoming Princess Diana and Prince Charles in 1983, the venue oozes with charm and history. This June, it will be illuminated by a sea of flickering candles, as it hosts an evening celebrating the legacy of legendary rock band Queen in its Auditorium.
One of the most distinctive features of the Auditorium is most certainly the J. W. Walker & Sons grand pipe organ, pipe organ builders by appointment to Her Majesty The Queen Elizabeth II. For centuries, the organ has been the perfect backdrop to Lord Mayoral balls and other events. The venue is highly sought after due to its lavish interiors and marble columns. It boasts state-of-the-art sound systems, which can only elevate Queen's iconic songs performed by the mind-blowingly talented Adelaide Concert Orchestra.
Don't miss out on being whisked away through sound and light this June.
Queen is perhaps one of the most influential rock bands in the history of music, having inspired artists across the world. Their songs will forever be part of our collective memory and will live on for generations to come. With an orchestra at his disposal, Graeme Press will recreate these grandiose tracks that have had audiences singing along and rocking on for decades as candles glow and flicker.
On Friday 16 June, enter a world of wonder and be swept away by the power of music for 65 minutes at Adelaide Town Hall. There will be two phenomenal performances on the evening, one at 6:00pm and another at 8:30pm, so you can choose the concert that best fits your schedule.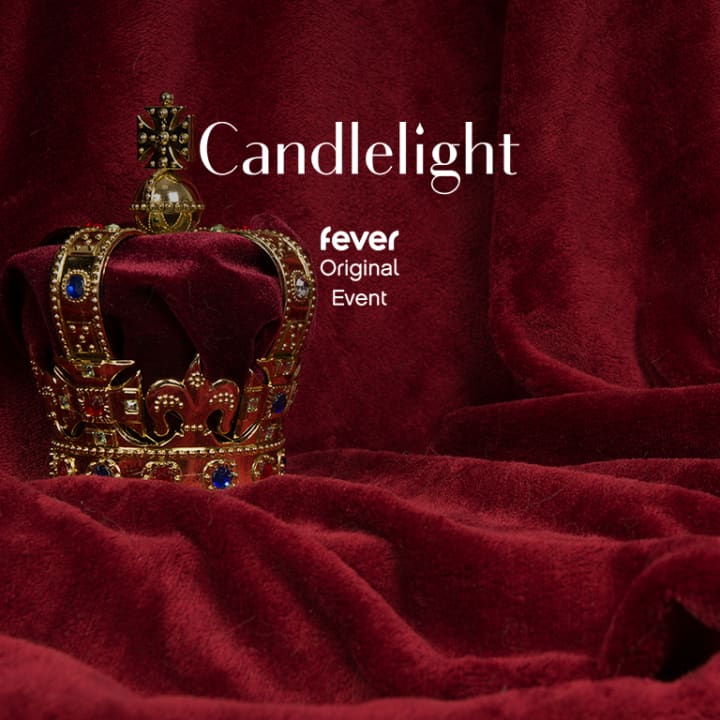 Candlelight Orchestra: Tribute to Queen
June 16, 2023 6:00 PM
From A$30.00
Note: The photos used are from various Candlelight Orchestra x Graeme Press performances.
---