Music, according to Hans Zimmer, is 50% of a movie. It gives films a sense of rhythm—a flow—and scenes from our favourite films have been amplified by music and the fantastic, the surreal and the wonder elevated to extremes. You can relive many of these moments at Candlelight: Hans Zimmer's Best works and experience the music of one of film history's most prolific composers.
And not just prolific, but award-winning as well. The German film composer has two Oscars for The Lion King and Dune, and then there are all the compositions that have not won an award but stolen their way into our hearts.
Don't miss out on some of film history's most recognisable songs. Tickets from $29.
Music pulls us in and has us feeling all the feels: the highs become more ecstatic, the lows more emotional and the drama becomes all too much. Be prepared to be drawn into a dreamy candlelit evening of Hans Zimmer's Best Works.
The setlist for Candlelight: Hans Zimmer's Best Works includes songs from movies such as Inception, The Dark Knight, The Lion King and Gladiator. Audiences will be able to relive memorable on-screen moments like the corn-field chase in Interstellar and Zooster's Breakout in Madagascar while Pirates of the Caribbean, Man of Steel and Wonder Woman all make appearances with medleys.
"A good score should have a point of view all of its own. It should transcend all that has gone before, stand on its own two feet and still serve the movie. A great soundtrack is all about communicating with the audience, but we all try to bring something extra to the movie that is not entirely evident on screen." – Hans Zimmer
These treasured soundtracks among others will be performed by the Joseph Freer Quartet. They have performed a number of Candlelight concerts already, including tributes to Taylor Swift, and wowed audiences with their enchanting skill and talent. Prepare to be moved by their instrumental renditions of music from famous films.
Candlelight's tribute to Hans Zimmer's Best Works takes place on Friday 3 February at The Meeting Hall, one of the city's hidden gems where timber flooring and high-vaulted ceilings.
And just like a night at the movies, audiences at Candlelight can head out for dinner post-performance and talk about what they have seen and heard—the perfect date night for couples, friends and lovers of a good time.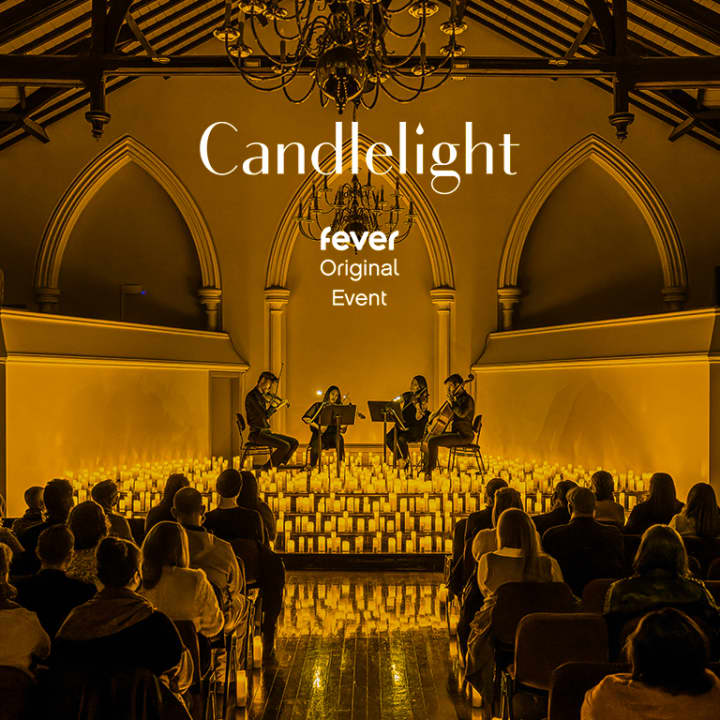 Candlelight: Best of Hans Zimmer at The Meeting Hall
---