For the first time ever, a major Banksy exhibition has come to Adelaide! Conveniently located at The Myer Center, this exhibition showcases over 150 Banksy artworks, including 35 original works. After the exhibition sold over 89k tickets in Brisbane, we were excited to see what The Art Of Banksy: "Without Limits" in Adelaide had in store. 
Overview
The exhibition includes work from over 40 private collectors worldwide, which makes it one of the most complete Banksy exhibits ever. The art pieces on display mainly date from the years 1997 to 2008, which is the period that yielded Banksy's most recognizable and well-known works.
We were able to enjoy original works, prints on different kinds of materials, lithographs, photos, sculptures, murals, installations, and many more. A video documentary is also screened, which gave us an interesting look into Banksy's life and work.
The interior exhibits are divided into 4 main sections. The Mirror Room, which is a place to view Banksy's artwork in eternity. The Dismaland Experience, described by Banksy as "a family theme park unsuitable for children". The Louise Michel French Navy boat, bought by Banksy to help North Africans trying to reach Europe via the Mediterranean. And a variety of dissident murals, with a specific focus on those centring around the current war in Ukraine.
Reviews
The exhibition was an extensive showcase of Banksy's work and gave us a good overview of his work and motives as an artist. It is definitely worth the visit if you can attend. In case you are still not convinced, here are a few reviews from other visitors;
it was amazing!! the curator was fantastic and the exhibition and experience were fantastic! Do the spray painting experience so much fun!!

A brilliantly curated exhibition. Exceeded my expectations. Fabulous!

Absolutely awesome! Well curated, extensive number and variety of artworks, thought provoking and informative! Spent an hour and a half there but could have spent longer! Everyone should visit this exhibition but to get the most of it they NEED TO READ THE WRITTEN RATIONALE ALONGSIDE EACH ARTWORK!

Thought-provoking, challenging, funny and brilliant 👏 what a fabulous exhibition. 
Tickets
The Art of Banksy: "Without Limits" is definitely not to be missed and is a rare opportunity for fans in Adelaide to appreciate such a complete collection of Banksy's work. Tickets start at $29, for general admission but there are also Premium Tickets, Family Bundles and Group Ticket options available.
Make sure to book your tickets soon to see what the Banksy fanfare is all about! One thing is for sure, Banksy's dissident attitude will keep you pondering long after the exhibition has ended.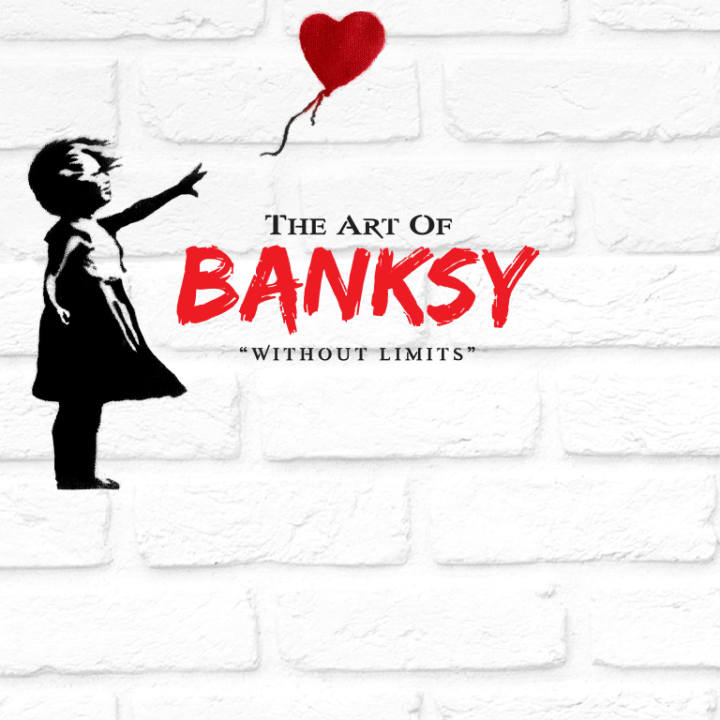 The Art of Banksy: "Without Limits" Exhibition
---