The The Art Of Banksy: "Without Limits" has finally opened its gates and tickets are still on sale! Visitors will now be able to enjoy one of the largest collections of Banksy's work at the Myer Centre Adelaide. This highly anticipated exhibition promises to be a remarkable experience. Don't miss out on securing your tickets today!
The Rundle Mall hub is currently home to a museum-quality exhibition showcasing some of Banksy's most iconic work. This anonymous figure who has defied many of the classic stereotypes of modern artists, has continuously astounded and amazed audiences. Using blank walls as his canvases, his work offers commentary on many of the socio-political issues in the world.
Once inside the exhibition, visitors will encounter an assortment of Banksy's trademark stencilled images, his sculptures and various drawings and paintings. Over 150 pieces from more than 40 collectors around the world have been accumulated for this experience. A significant portion of Banksy's stencilled works have also been meticulously reproduced, accompanied by detailed explanations and captivating backstories.
The exhibit will also include some of his most well known installation pieces, which are divided into four main sections. The Infinity Room, Dismaland Experience, Murals, and Louis Michel. Each of these installations showcase Banksy's major thematic works, allowing guests to delve deep into the artist's extraordinary world. 
For those seeking an elevated and interactive experience, the Premium Admission option presents a unique opportunity. Alongside access to the exhibition, premium ticket holders can unleash their inner artist by spray painting their very own Banksy-inspired design onto a white t-shirt. Additionally, premium ticket holders will receive a timeline book documenting Banksy's extensive body of work and influential career. There is also a Gold Admission option that includes a wristband, lanyard, pass, bookmark, and exclusive Banksy timeline booklet.
Group tickets are also available, offering groups of 20-50 people the opportunity to receive discounted tickets. If your group is more than 50 people you can organise a special discount directly with the organisers via the website. These group options are perfect for businesses and schools who would like to organise a trip to the exhibition.
The The Art Of Banksy: "Without Limits" is open from Monday to Sunday with various time slots available. New evening hours have also been opened on Saturdays with the last time slot at 7:30pm.
Book your tickets now and prepare to be captivated by the intriguing world of one of the most influential and mysterious artists of our time.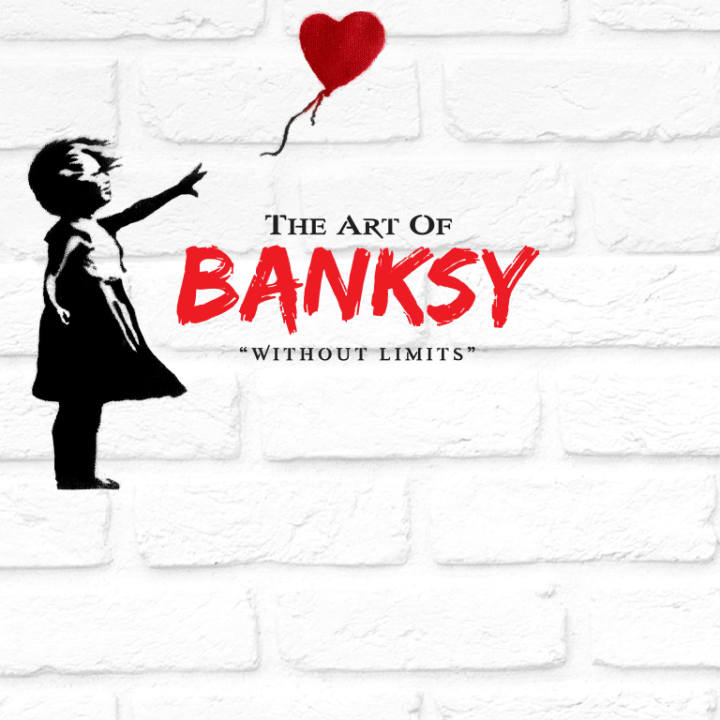 The Art of Banksy: "Without Limits" Exhibition
---